Parliament of Tasmania - Jen Butler MP Inaugural Speech
House of Assembly Members Inaugural Speech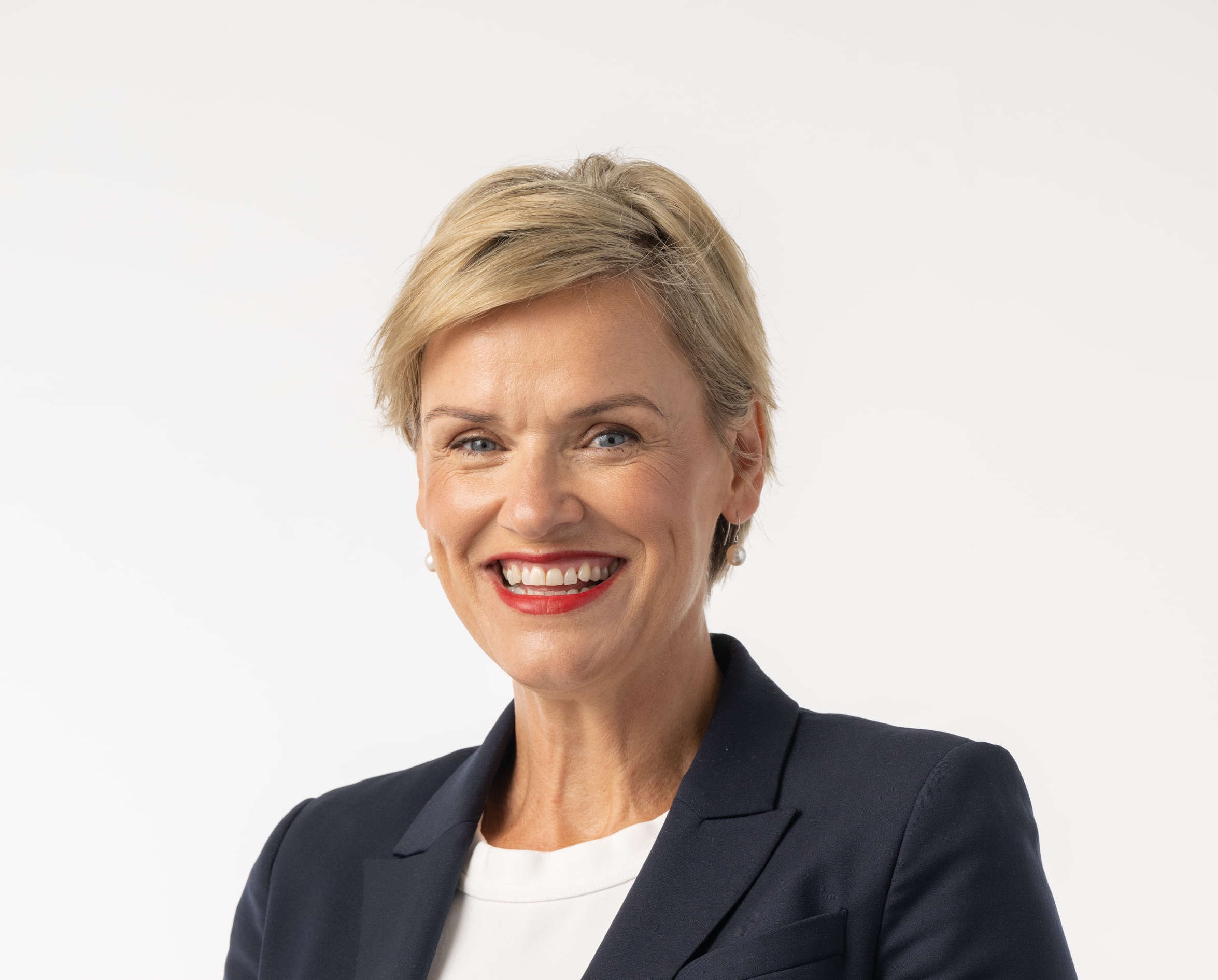 Jen Butler MP
Electorate: Lyons
Inaugural speech: 2 May 2018
Ms BUTLER (Lyons - Inaugural) - Madam Speaker, first I thank the electors of Lyons for the confidence they have shown in me by electing me to represent them for the next four years.
I am honoured to be here today addressing my peers as a member of the forty‑ninth parliament and the new member for Lyons. I have a strong understanding of the importance of this role and the responsibility members of my community have placed in me by electing me to represent them. It has not been an easy journey. I have had to fight for this role which will keep me humble and dedicated to serving the people of Lyons.
I will start by thanking my beautiful husband who I think is outside; he is up there with Alexander. Thank you for your strength, your constant backing and belief in me. Thank you for caring for our children and holding together our family whilst I have been campaigning and chasing this lifelong dream. We share the same values of hard work, learning, compassion, integrity, courage and the pursuit of happiness. To my beautiful children - Madelaine who cannot be here tonight, she is working, Archie and Alexander. Thank you for being so understanding of the time I spend away from you. You will always be my greatest inspiration and reason for wanting to make the place you live better.
Thank you to my amazing parents - Geoff Butler AM, former President of the Tasmanian Labor Party, and Heather Butler AM, former member for Lyons. I consider myself to be fortunate to be blessed with you both. Mum and I made history as the first mother and daughter to serve in the Tasmanian Parliament. We are also the third mother-daughter to be elected to parliament in Australia. For your tireless work during my campaign and advice to stay with the people and ignore the negativity, I thank you.
I found my passion for politics and leadership at a very early age. I was inspired by chance meetings with dedicated Labor Party leaders such as John Cain Junior and Bob Hawke. Branch meetings were often held around my family's kitchen table. My first campaign was at the ripe old age of six when my father ran for local council. Letterboxing was mandatory and fierce debate about local issues and social justice were the norm. We held an annual vigil on the anniversary of Gough Whitlam's dismissal which, according to my family, was and still is an injustice to democracy and freedom of expression. The dismissal resulted in my father becoming a fierce pro-republic advocate. I was granted a chance opportunity to meet Gough Whitlam in 2006. My now 13-year-old son, Archie, was placed on my hip and I approached a seated Mr Whitlam and introduced my son to him. Mr Whitlam looked up to my son's face and said, 'So this is the future'.
This is my base. This is where I come from, and now it is time for me to make my own mark and to do important things that matter, but to never become too important. I raised Madelaine and Archie as a single parent for many years. It was a difficult time and I struggled with the balance between parenting and full-time work. I relied heavily on day care, school, before-school care and after-school care. Madelaine and Archie never complained about always being the first to be dropped off and the last kids to be picked up. They have always understood that mum had to work so we could have a house and food to eat. It was as simple as that. It was a vulnerable time. I became resilient and developed a thick skin.
I also had the back-up of a strong family unit. To my brother Scott, sister Kirsty and brother-in-law Adrian, I thank you. I began to understand and consider how it must feel for single parents that do not have that back-up or the educational start I had, who are undertaking low-paid positions and have the same obligations and pressures that I experienced without the dream of a career or support networks. How do unemployed, homeless or people living with illness cope under the same conditions? I will go out of my way to help vulnerable people. I will work tirelessly in the hope that one day everyone will be given the same opportunities that I have had. We are all similar and we are all vulnerable but some of us are just given better access to means than others.
Lyons is the biggest of our electorates, from Nubeena to Ouse to Sheffield with Mt Roland in the misty distance to the magical clean brilliance of Wineglass Bay. I married the love of my life near Binalong Bay on the Gardens Beach. We have the most amazing agricultural plains. We are the backbone of Tasmania's economy, where the food comes from, where the bulk of the dams that produce our power are located. We are one of the main bread baskets of Australia. We have some of the highest disadvantage indicators in Australia as well as some of the most out-of-date infrastructure such as the Bridgewater Bridge. We have families without a home to live in who cannot afford food and young people who cannot access mental health services.
Lyons is made up of the most brilliant artists, workers, farmers, poets, scholars, social workers, teachers, parents, scientists, cleaners and academics in the world. It is a diverse community and landscape. Community connectivity is the strength of Lyons. I will work with these communities to retain this.
The centralisation and rationalisation of services from rural areas to the cities is a policy which Tasmanian governments have focused on for far too long. I have watched the policy makers implement closures of government services in many of the remote areas of Lyons with some dire consequences. Economic rationalism has its merits, however our policy makers must consider the impacts these policies make on smaller communities and the people living in these regional communities. Sometimes a short-term cost saving results in a long-term expense, especially in areas such as health training, education and basic government services.
The progressive closures of online access centres is a perfect example of city-based - often southern - policy makers rationalising a government service to minimise budget expenditure. The problem is that sometimes these policies do not consider the importance of a service to a small community. Online access centres provide access to information in areas of Tasmania with the highest social disadvantage indicators. Online access centres and volunteers provide instruction and assistance to people with poor literacy, MyGov assistance, census forms, passport applications, TAFE courses and other services. These centres are largely cost-neutral. Most online access centres produce quality publications, gazettes, directories and newspapers, accessing every single person in Tasmania. Despite this evidence, online access centres are again threatened for closure next year. Internet access and accompanying services are unaffordable or inaccessible to many people in these communities. I will fight to have the voices of smaller rural communities heard. That is my pledge.
There will be many contentious issues raised in this forty-ninth parliament. A significant topic will be the legalisation of assisted dying for the terminally ill. I am a firm believer that nobody should die an unnecessarily painful death. I am therefore open to discussion on this most serious of issues. I was raised as a Christian and believe that life is a precious thing and we have an obligation to help other people in our community to the best of our ability. I do not believe in placing our judgments upon others.
The journey to the point of election was difficult for me and I would not have found success without the assistance of a small team of people. If the House would indulge me, Madam Speaker, I would like to thank them now.
To Michael Polley, former Speaker of the House and the longest ever standing member of the Tasmanian House of Assembly, thank you for sharing your amazing wisdom and knowledge with me over many years. You have taught me to focus, learn, and stay in touch with the people, to listen and to work hard. I consider Michael a part of my family and will always appreciate his advice and wisdom. Thank you to Kim Polley for being gracious and patient over many years of continuous campaigning.
I also pay homage to the Honourable David Llewellyn AM for the many years he represented the people of Lyons for his vision in relation to irrigation, agriculture and tireless work to open Tasmania to the world.
I thank Christina Sharpe and her family for their incredible support and ability to make me laugh when the going is tough. We have experienced life together, the good and the bad, and I believe we make an incredible team.
I thank my dear friends, Kim and Michael Salharni, for providing a safe, generous base of support. Thank you for your wisdom and philosophical approach to politics and insistence on quality research, debate and justice.
I asked former member for Franklin, Daniel Hulme, to assist me in my campaign. Thank you Dan - we had the odds stacked against us and we managed to get there. Also thank you to my long-term friend Senator Catryna Bylik, who showed me kindness during my campaign.
To my beautiful brother and sister-in-law, Andrew and Jo Palmer, thank you for your advice and belief that as long as I stayed true to myself and was real I would win this election. I promise I will continue to always put family first - as Andrew says, 'Believe that something wonderful is about to happen.'
Thank you to my parents-in-law, Kevin and Karen Palmer, for supporting my family for such a long time now. To Anna Cuthbertson, Angela McCrossen, Emily Boxhall, Kea Matysek and Jade Hedges, you are extraordinary women and my best friends. I am blessed to have such a strong base of support as we navigate our complex lives.
To Edan Davey and Sandra Fielding, thank you for managing my social media and correspondence during the campaign. Also for your love and absolute support of me and my family. Thank you to Irene and Kelvin Semmens, Glenn McGuiness, John Hortle, Harry Jager, Neville, Lenny Miles, Laurie Gregson, Bill and Eilien Fry. East Coast people really do know how to look after each other.
Thank you to Kevin Midson, Ian Wakefield, Robert Flanagan and KadeWakefield for your support over many years. Also thank you to Matt Haney and his shearing team in Bothwell for allowing me to run around the shed and paddocks to film my ads. Thank you to Tim Medhurst for taking me under his wing, for your friendship and your wise words. Thank you to Robert Tatnell and to my old friend Tony Bennett.
I am fortunate to spend a lot of time with the former federal member for Lyons, Dick Adams, and his partner, Dee Alty. Thank you for sharing your amazing history and knowledge of Lyons with me, for reminding me to stay real, to be humble and to listen. I doubt there is a person in Tasmania with a better knowledge of the electorate. Dick is also related to half of Lyons and went to school with the other half. I really appreciate their time and assistance.
Thank you to Senator Helen Polley and Elliot Bell for your dedicated support in my campaign. We set the pace early against great odds. Thank you to Margaret and Dennis Oates. Margaret is an extraordinary person, prepared to sit in the cold selling raffle tickets and attending functions whenever I asked, without question. Also to Dennis, for pulling around the trailer and always being there.
Thank you to Vicki and Kerry Wood from Carrick. I appreciate your friendship. To Ted Carter, who letterboxed the whole of Deloraine twice over without complaint. To Steve and Dierdre from the Carrick Post Office, thank you for weathering the storm.
Also to Moya Jefferies who continues to represent the good people of the Brighton Municipality with integrity and honesty. Thank you to Helen Manser, Chelsea Barnes, Shiney, Shirley Moss, Wayne and Lin Garlick and Chrissi Gimblett. Also to Lynda and Christine Sturzaker for loving Riley so well. Thank you to the ladies from the Magra CWA for being such strong advocates for the people of New Norfolk. I will not let you down.
These are only some of the people who have made a mark on me and I endeavour to repay them by being 100 per cent committed to the people of Lyons. I will do my utmost to fulfil their aspirations and always put them first. It is a diverse electorate. Its best years are yet to come and I will do my utmost to not let them down and to earn their respect. A wise woman once said, do important things, make profound judgments on profound issues, on things that matter, but never become too important. To three people I will always simply be Mum, and they will keep me grounded and focused on what is right.
Members - Hear, hear.