Parliament of Tasmania - Anita Dow MP Inaugural Speech
House of Assembly Members Inaugural Speech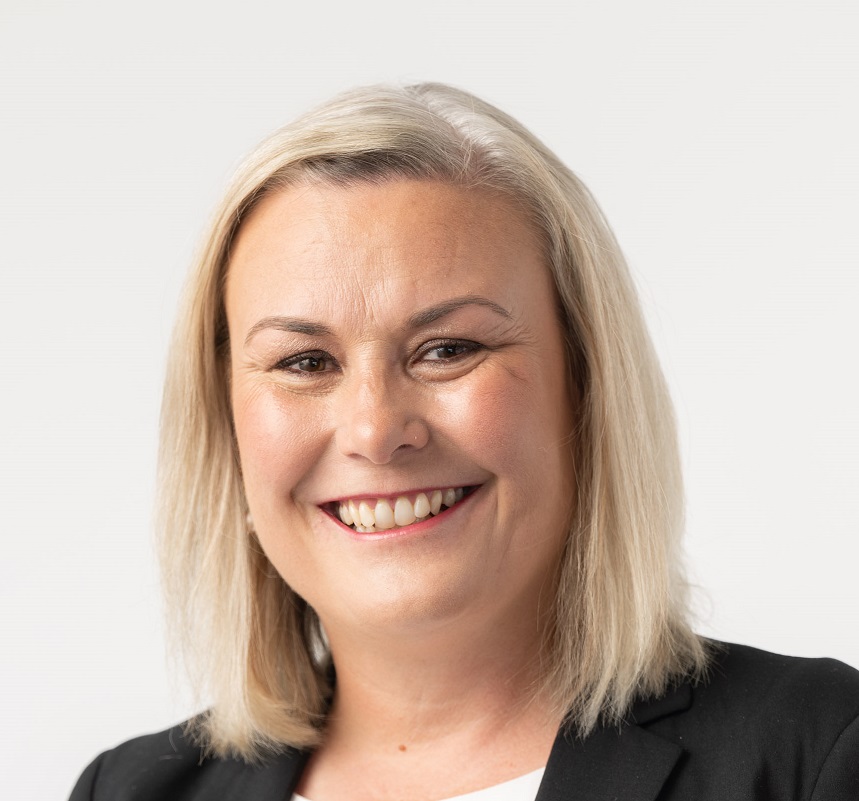 Anita Dow MP
Electorate: Braddon
Inaugural speech: 2 May 2018
Ms DOW (Braddon - Inaugural) - Madam Speaker, I begin by acknowledging all Tasmanian Aboriginals, the traditional custodians and owners of our land and the Mouheneener people whose land we meet on today. I pay my respects to their elders past, present and emerging.
I congratulate you, Madam Speaker, on your election as our Speaker, and my fellow members of parliament on their election and re-election to parliament. I also thank those members of parliament who were not re-elected at the last election for their contribution to the parliament and our communities. I am looking forward to working with my fellow parliamentary Labor Party colleagues both in this House and upstairs. Together we are the next generation of Labor leaders in Tasmania and we will lead Labor back to majority government at the next election.
Members and guests, please pause for a moment and think about a very special place - a place where the sea glistens blue, there are white sands, rolling green hills, rich volcanic soils, a temperate climate and a wilderness older than we can imagine. In this place our farmers grow the crispiest vegetables, sweetest fruit and berries and rear the finest animals for meat and dairy.
We catch wild fish, distil fine whisky, gin and vodka, and ferment premium wines and cheeses. We create once-in-a-lifetime experiences for residents and visitors alike, walking through our forests, climbing our mountains and taking in the world's best views. We respect our land and have a proud history in primary industries and value-adding, a land we have worked for over 150 years in agriculture, mining and forestry. It is a place rich in minerals and whose mineral extraction comprises a giant proportion of our state's exports year on year.
It is a place where people still say hello to each other in the street, where bright, inquisitive people use their skills to make things, from machinery and vehicle key components to jewellery, joinery and art, and out of both necessity and an abiding sense of entrepreneurialism, create new products for key markets, adapt to our changing world and train and employ our fellow Tasmanians. It is home to proud people with a strong work ethic, people with a passion for involvement in community life through sport, arts and volunteering, and people with a uniquely humble and generous approach to life.
However, it is a place where some have been left behind as the tide of heavy manufacturing and traditional industries ended or changed. It is a place we could all once walk into work where all training was provided on the job. Now quite often locals have to move away to gain skills and qualifications to embark on their pathway to employment. It is a place where our governments at all levels must work together to strike enduring partnerships across industry, unions and community services to address systematic disadvantage, find new markets and seize our future. It is a place with so many competitive advantages and with greater cooperation across our region it has so much potential for growth.
I have lived in this place for most of my life. It is a place that is often underestimated, but there is no doubting the critical role this place plays in Tasmania's economy, its psyche and its future. This place is Braddon and I am proud to call it my home.
I thank the people of the north-west coast, the west coast and King Island, who trusted me with their vote and bestowed upon me this enormous privilege to represent them in this the forty-ninth Tasmanian Parliament. It will be a challenge to work away from home, not just at parliamentary sittings but out in communities across our state, to listen, learn and improve how government works for all Tasmanians.
I am honoured to be included in Tasmania's Labor shadow cabinet as shadow minister for economic and regional development, shadow minister for employment, training and skills development, shadow minister for small business and shadow minister for veterans affairs. It will be a big workload and I say to Tasmanians please knock down my door with your ideas, your concerns and your criticisms.
My family has a long association with Tasmanian industry, large and small, owner and worker. My maternal grandfather had a very successful logging business on the east coast of Tasmania, and my paternal grandfather worked at the APPM timber mill in Burnie. Today, my husband, Rory, and I are involved in agriculture, growing blueberries and seed potatoes near Burnie. My dad, Rex, worked as an electrician at the Burnie paper mill and my mum, Jan, was home caring for me, Luke and Kirsty until her return to work later in life.
In those days Burnie was defined by the plumes of smoke in our air and a red foam drifting on our coastline. It was a gritty, proudly working-class town. My introduction to the Labor movement and the Labor Party was through my dad. I remember vividly the pulp dispute. I remember the picket line when I was just a teenager, and at its height the dispute was so intense that mum and dad sent my siblings and me to stay with our grandparents on the east coast. The pulp dispute instilled in me the need for workers to pull together and that the Labor movement is built on the fight for fairness and justice for all working people.
I understand the importance of secure work because I can remember over the years the uncertainty of my dad's employment and the impact that this had on our family. As industry changed and the company's ethos towards its workforce changed, it was hard then and for many workers it is harder now.
Thank you, dad, for instilling strong Labor values in me, values such as valuing every person, a strong sense of social justice and the importance of equality and always standing up for the well-being of others. Thank you, mum. I inherited your strength, patience and determination and that has set me in good stead to stay focused during challenging times and to always be determined to work collectively towards the greater good. You together have provided a wonderful upbringing for us and have given me tremendous opportunities and made sacrifices along the way to enable me to aim high and achieve, and to you I am forever grateful.
To my brother and sister who are not here today, Luke and Kirsty, and your partners, Chelsea and Rob, thank you for your on-going support and encouragement. Thank you, Kirsty, for door-knocking with me during the campaign, even though I know you hated every minute of it, except when you could door-knock our Nan, which you felt quite comfortable with.
To Rory, my husband and my friend, thank you for your ongoing support for my commitment to being involved in public life. At times it is not easy being the partner of someone involved in public life. The time commitments and public scrutiny is difficult and I thank you for your ongoing support. I am looking forward to sharing this exciting new chapter with you and to sharing in your new endeavours and pursuits and supporting you also in your successes.
To Madeleine, Alexander and Campbell, you are my motivation for being involved in public life and decision-making in Tasmania. You bring us great joy every day and I am very proud of you. I encourage you to aim high and we will offer you every opportunity.
To Dee, a special friend to our family who supports us in our endeavours, we thank you. To my wonderful girlfriends, thank you for your encouragement, support and most importantly, your friendship.
Thank you to the Tasmanian Labor Party, from the campaign team led by Stuart Benson, to the exceptional team of candidates, to our leader Rebecca White and her staff and our dedicated and inspiring branch members and affiliates. Rebecca, thank you for spending so much time in Braddon and packing your days with door-knocking, announcements, community meetings and more. You championed our party, our ideas and our vision for the state and I thank you.
To my campaign team, wow. We worked really hard, knocking on 12 000 doors across our electorate. What fun we had meeting fantastic people, hearing their ideas for how to make our place even better and what important work that is. We took the time to listen to the stories, good and bad, positive and negative. I enjoyed every minute of it, even the day in Queenstown when a little dog got a bit excited and sprayed on my campaign sneakers!
To the amazing volunteers who knocked on those doors, made the calls, stuffed letterboxes, put up signs or had signs in their yard for me, I consider you all my friends and I thank you for your support.
I especially thank Tony, Lesley, Joan, Matt, Donna, Paul and Bianca, Chris, Nigel, Daryl, Amina, Steph, Phil and Alex, Kellie, Sandra, Amelia, Naomi, Miriam and Anna, Ariel, Sue, Sarah, Julie and Amanda, Andrew, Scott, Annette, Justine and Leah, Briony, Lennie, Megan and Georgia for all the door-knocking and phoning - and anyone else I have forgotten. Grassroots campaigning works. To dad, Rory, Mike, Michael and Tony, thank you also for putting up and taking down my signs.
To Bryan Green, a lifelong family friend, I have learned much from you over the years and I thank you for your confidence in me over many years. I am so pleased to be following in your footsteps representing the people of Braddon.
I also need to make a special mention of Senator Anne Urquhart, who is here today. Anne, your confidence in my abilities and encouragement to stand and then your ongoing mentoring during the election is priceless and I thank you.
Finally, to my grandmothers, your generation of women did not have the opportunities to pursue your chosen careers and you sacrificed so much for our families. You are intelligent women with strong determination and courage and I thank you for the values you imparted in me. The fact that my daughters and I are now able to choose to work in our chosen careers is not lost on me.
I must also thank Emily's List for supporting progressive Labor women into politics and my mentor, Mary Anne Thomas. That this parliament is just the second in Australia and the first state with a majority of women elected is a testament to the hard work of so many women and men across all sides of politics. A small fact I was not aware of during the campaign is that with my election, I am the first Labor woman to be elected to the state seat of Braddon, and I am incredibly humbled by this. I follow Carole Cains and Joan Rylah from the Liberals and Di Hollister from the Greens in this place, and Justine Keay, my friend, the first woman to represent Braddon at a federal level, and Dame Enid Lyons, the first woman to represent the former electorate of Darwin.
Electing more women to parliament is a great start and now that we are here and we are in majority we can and must be a force for change. When I think about other women who have inspired me as a palliative care nurse and in public life three come to mind: Edith Cowan, the first Australian woman to serve as a member of parliament and her work in social reform; Caroline Chisholm for humanitarian work; and Dame Cicely Saunders for her involvement in the hospice movement. These are women who respected the wellbeing and dignity of others, valued education and challenged the system.
I love working with people. In fact I can only think of a few people I have not enjoyed working with over the years. My passion is finding ways to improve our community and our society. This passion naturally led me to nursing and I chose palliative care because it is holistic. It puts the patient and family first and it encourages collaboration between service providers. It taught me much about the fragility of life and not taking yourself too seriously. I learnt about the importance of empathy and listening. I have met some incredibly strong people who were determined to deal with the dreadful cards that they had been dealt. It was incredibly rewarding to provide care and support to patients and their families at their most vulnerable time.
In 2004 I was fortunate to manage the trial of a national palliative care program in north-west Tasmania. The program aimed to improve quality of life and support available in regional Tasmanian communities. Our team trialled a new patient assessment tool which was later adopted by the Tasmanian Palliative Care Service. It was during this time that I became interested in how I could influence health outcomes through politics and if I wanted to make a real change for our communities I would need to put myself up for election. I knew that I must strive to put myself in a position where I could truly influence health outcomes in Tasmania and I am very pleased to be in this position today.
I have come to this place to make changes for my home, the city of Burnie, for Braddon and for this state. At the age of 27 I was elected to the Burnie City Council and a decade later I became mayor. I acknowledge and thank my colleagues at the council and across local government in Tasmania. As an alderman I am proud to have played a role in Burnie's renewal, strongly championing collective impact and further investment in social infrastructure in our city. Burnie City Council is known across the country for our work bringing people together to solve the complex social problems. It takes a whole‑of‑community approach to addressing systematic disadvantage.
Through Burnie Works and our Making Burnie 2030 Plan we set in place key targets and a work plan to improve the lives of everyone in our city. It is a model that works and it is my intention to integrate this approach in my work in the Tasmanian Parliament. It is my experience that it is only through community engagement, place‑based initiatives and meaningful partnerships that we see success stories and create positive change. I would like to see the north-west, west coast and King Island given further opportunities to trial federal and state pilot programs in service delivery so that programs to empower and support disadvantaged Tasmanians are shaped by the living experience of those people and not imposed upon them from afar.
I am a big picture person and I love collaborating to solve problems. During my 13 years in local government Burnie changed a lot but there were still challenges that I believed needed to be addressed at a state level, including attracting investment to regional Tasmania, our social determinants of health, population growth and providing better services to regional and rural communities. This was a motivating factor for me in standing for parliament. There is no doubt that local government is a very important layer of governance in our state. It is clearly closest to the people and through partnerships with state and federal government we can achieve much more in our local government communities, particularly improved service delivery for regional communities in investment attraction and the provision of better community infrastructure.
It was my great pleasure to serve our city as mayor, deputy mayor and alderman. I encourage more Tasmanians to get involved in local government, standing for election this October, attending meetings and engaging with their elected representatives.
The electorate of Braddon has some of the poorest health outcomes in the nation. As a palliative care nurse I travelled across the region assisting people. I am committed to continuing my advocacy for rural and regional Tasmanians in need of better health services. There is also much more to do to prioritise preventative health and primary health. Labor is committed to this and understands the importance of our people being better informed about their health so we can keep people in their homes, well supported, and reduce the burdens on our hospitals where possible. We need to look at different models of service delivery in rural and remote communities, such as the west coast, Circular Head and King Island, as our population ages and declines in these geographically isolated communities.
Prosperity and economic growth are not mutually exclusive from the social wellbeing of our communities. You cannot have a strong economy without healthy, educated and inspired people. We must invest more in our people through better access to knowledge, skills and training to ensure the growth and competitiveness of our businesses and industries and the development of new industries in our state. I am passionate about ensuring Tasmanians can get a great education, find a secure job and have access to a world class acute and primary health system when they need it. We need a government that invests alongside the private sector and is willing to look differently at how we provide services and plan for Tasmania's future.
We also need a government that will work with industry and unions and not seek to create divisions in regional Tasmanian communities, to grow and develop products that the market wants to buy to ensure Tasmania has sustainable industries today, tomorrow and in 100 years time. It is interesting to note that Labor's policy to establish eight industry advisory councils in key sectors of the economy was based on this principle of working together to understand workforce requirements for the future and to better match the work of industry and our community sector to that of government.
Labor will be inviting stakeholders from across industry, unions, education, community services and all levels of government to participate in a form of these councils to ensure voices are heard and partnerships formed. We want to hear your ideas for growth and workforce requirements, what the challenges are and what infrastructure investments should be a priority for future growth and the best ways to provide pathways to employment for our people.
Like so many of us, my first job was in fast food at Burnie KFC. I then left Burnie to study nursing at Australian Catholic University in Ballarat. I was lucky - I left Tasmania in 1996 because I wanted to. I wanted a new challenge. There is nothing wrong with our young people leaving Tasmania if they choose to do so to gain new expertise and skills. We must highlight to our children that our beautiful part of this island at the bottom of the world is a base they can return to.
Likewise, for those who can learn their skills and work in their chosen vocation, your contribution to our place is immense. However for many that have moved away, it is too hard to return to the north-west to work and raise their family. Together we can and will change that. I am the first and only in my family to attend university. My brother took on an apprenticeship and my sister pursued further study at TAFE. We must ensure each child can pick their pathway, whether that is through our tremendous University of Tasmania, for the tradesperson through an apprenticeship, or directly through TAFE or a vocational provider, and that each child is supported to make decisions about their career - to dream big, to work hard and to take risks and to keep on trying.
In my shadow minister role, I have come to understand quite quickly that we need to further examine funding for apprenticeships and traineeships in Tasmania, wages, the support available for training providers, including TAFE, and the support available for apprentices, businesses and industry to grow our apprenticeship and traineeship numbers into the future. I am enjoying meeting with stakeholders and learning more about the perspectives of all stakeholders involved in skills and training in Tasmania. Education and training will change in Tasmania again as we see the introduction of associate degrees in northern Tasmania aligned closely to key industries, research and development at the University of Tasmania.
Madam Speaker, during my time as mayor, we travelled together to attend a delegation to the United Kingdom and Europe with the University of Tasmania to visit university cities. We visited cities that valued the knowledge economy and where intellectual capital, human endeavour and access to superior technology were priorities to achieving future growth. Members, our state is the most geographically diverse and yet key economic indicators point predominantly to boosts in the south, concentrated on Hobart. We need to ensure that our regions have access to the best infrastructure and services we can provide to stimulate economic development and reinvigorate our small businesses.
As mayor, I advocated strongly about the importance of fibre to the premise NBN being available on the north-west coast. The vast majority of NBN available on the north-west coast is just fibre to the node, while Launceston and the vast majority of Hobart have access to fibre in their home and business. Industries and businesses in Burnie, Ulverstone, Devonport, Wynyard and Latrobe are left behind and I believe this is a wasted opportunity for economic development in regional Tasmania. We should also be striving to develop further centres of excellence in the north-west, as demonstrated by other countries in partnership with the University of Tasmania and TAFE Tasmania. In doing this we need to look not just at our traditional industries but in the emerging industries of primary and preventative health, aged care, tourism, social services and other opportunities that our ageing population and health status offers us.
Madam Speaker, I conclude where I began, thinking about a very special place where the sea glistens blue, there are white sands, rolling green hills, rich volcanic soils, a temperate climate and a magical wilderness. A place that is home to wonderful people, a place that has offered me many opportunities, the place I am now incredibly proud to represent in this parliament. Thank you to the people of Braddon for this privilege. It is a responsibility that I certainly will not take for granted.
Members - Hear, hear.