Parliament of Tasmania - Kristie Johnston MP Inaugural Speech
House of Assembly Members Inaugural Speech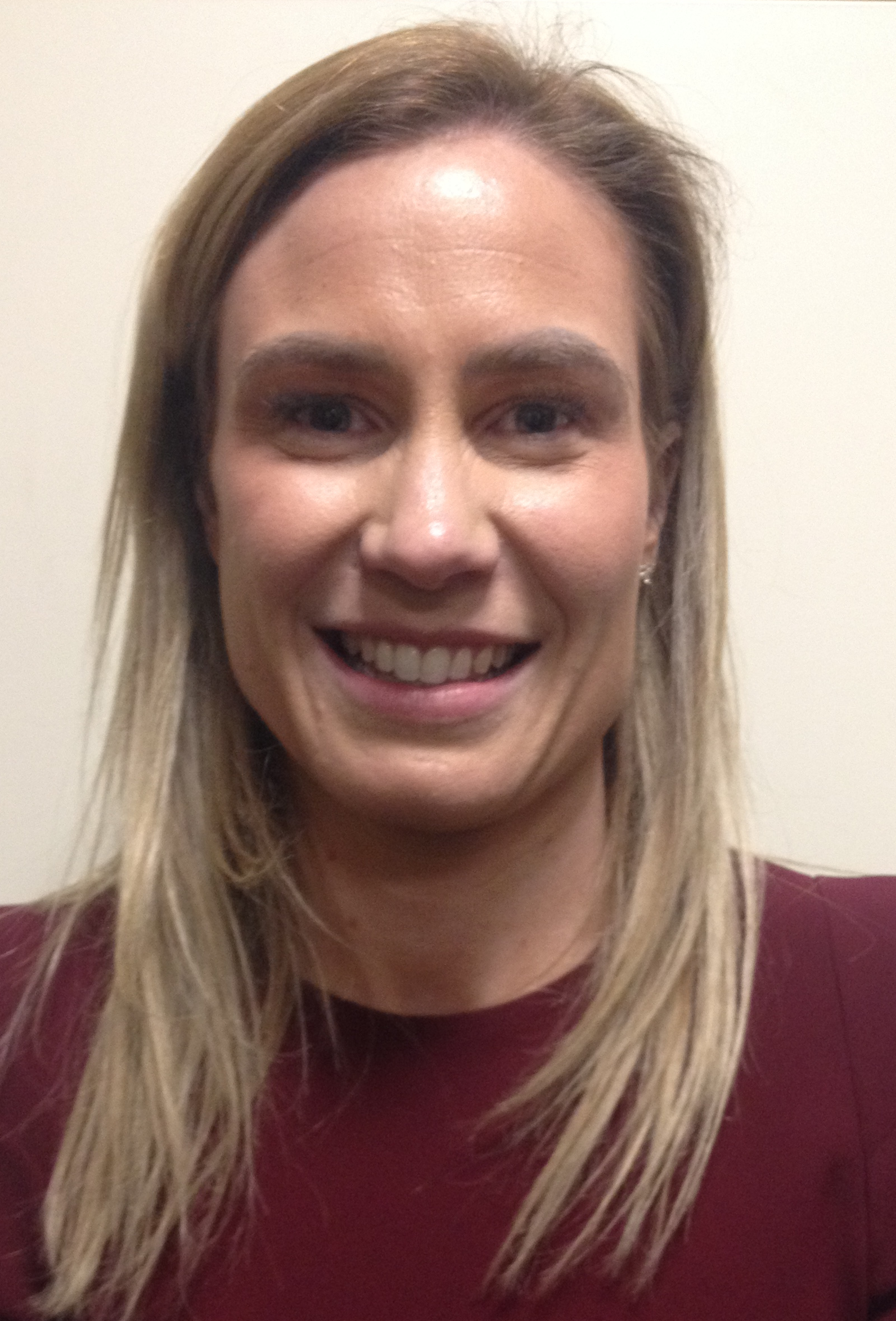 Kristie Johnston MP
Electorate: Clark
Inaugural speech: 23 June 2021
Address-in-Reply
Ms JOHNSTON (Clark - Inaugural) - Mr Speaker, I begin by acknowledging and paying my respects to the Tasmanian Aboriginal community as the original, traditional and continuing custodians of the land that we stand on, and pay my respects for elders past, present and emerging.
I am honoured to stand and speak in the House today. I begin by congratulating you on your election as Speaker. I also wish to acknowledge the former member for Clark, Sue Hickey, for her contribution to the electorate and her care and advocacy for those in need.
Writing your first speech is hard. Most members here have been there and done that, but for the newbies, we are discovering that talking about yourself is a daunting task. In many ways it feels like over the past few days I have been writing my own eulogy.
In preparing for this speech I naturally called on Google for help. I checked out the first speech of Jacinda Ardern, one of my political heroes who began by saying that first speeches were like words spoken in a heated argument. They will come back to haunt you. I hope this is not the case for me.
Moving on, I looked up a few more and most were pretty good. I was particularly taken by Scottish National Party member, Mharie Black, who won a seat in the UK House of Commons in 2015. Ms Black only spoke for seven minutes but she had a powerful message of hope which struck a chord with me. It is hope that I want to finish my speech on here today.
Before I do, I need to mention another human emotion - frustration. Hope and frustration for me have been constant companions throughout my life. Hope and frustration in one way or another dominated my childhood and upbringing and brought me to this place.
My father, David Knox, is former Baptist minister, so I and my younger sister, Rachel, grew up in a house where faith played a big part in shaping our values. Dad's job was to focus on hope: preaching hope and salvation, giving people hope of a better world and through his ministry helping others to see hope in the goodness of people. I recall on numerous occasions, people knocking on the manse front door seeking help and refuge, and as a family, while we did not have much ourselves, we offered what we could and we offered hope.
But there were frustrations, too, in equal measures. We lived just a few 100 metres from the Springfield bus interchange, where there were people regularly sleeping rough, yet the warm church hall next door was locked up and only for use of the congregation. The reluctance of the church at the time to help those in need in a more pragmatic way and to reach out into the community led Mum and Dad to decide that they could do more for the community by leaving the church than staying in it. It was a difficult decision to make. We lost our home, the family income and our support network but Mum and Dad firmly believed they had a responsibility to do what was right and to serve the community in the best way they could.
My Dad is here in the gallery today. I am proud to say that his and Mum's determination to help others and their strength and example of doing what was right, rather than what was convenient, drives me today and shaped the person now standing in this House. Thank you, Dad.
While Dad went on to study sociology at UTAS as a mature aged student, Mum, Donna, continued to work in emergency relief to support the family. She was working at the coalface of emergency relief when poker machines were introduced into pubs and clubs. Along with other emergency relief agencies, she began to collect data on the impact of poker machines on the clients that she saw. As a teenager, I remember volunteering my time to do the data entry for her and seeing first-hand just how harmful poker machines were. Almost every client she saw was impacted by poker machine addiction in one way or another. Families lives were destroyed by this parasite in our community.
Mum was our family rock, a quiet principled person, the best mother to me and Rachel and grandmother to her precious grandchildren. She passed away from a rare degenerative illness 18 months ago, at just 64 years of age: too young for one so vibrant with so much to live for and so much to give. Her goodness and values will live on with me forever. I know that she would be very proud of me today.
At 17, with a keen interest in social justice, a desire to change the world, and having thoroughly enjoyed my experiences at youth parliament and the Australian Schools Constitutional Convention, I joined the Labor Party. Hope springs eternal in the human breast said Alexander Pope, but he never had to deal with the Labor Party. I lasted about two years then quit, frustrated by the party's stance on asylum seekers. I was devastated and angry that the party I joined that espoused dignity, respect and equal opportunity could treat human beings so appallingly. There are many good people in the Labor Party but I can never forget the ALP's disgusting acquiescence on this issue. I could not accept, as I was told by party members at the time, that it was all about trade-offs, that it was okay to support an inhumane policy because of swings and roundabouts in other ways as the party stood up for the disadvantaged.
This did not sit well with me and it never will. In my book you do the right thing every time, not just when it is politically convenient. That episode of my life might have been frustrating but it also gave me hope for our own future. The penny dropped - I would never be a party person again. I love politics but the party route was not my road to follow. If I was going to do this again it would strictly be as an independent. That revelation, that epiphany, forever changed the way I looked at my life. I was only 19 years old, university studies, my work with the Hobart Community Legal Service and the Tenant's Union of Tasmania, marriage, an overseas working holiday and then children ensued. Out of necessity politics took a back seat for a while.
My husband, Ben, and I had our two children, Harry and Lucy, in our mid-20s, a young age by today's standard. As a parent you naturally want to change the world to make it a better place for your children. I also feel that it is important to model for them a commitment for serving the community with empathy and kindness through living out your values so that they grow up to understand the responsibility and joy of living as part of an inclusive community. From a very young age I have never shielded them from what I do or the issues I have had to grapple with, because I know that these are valuable life lessons - sometimes tough ones and they have taken it all in their stride.
Harry, my gentle, caring soul and budding commercial pilot, and Lucy, my strong-willed dancer and paramedic-to-be, now teenagers, are in the gallery. A prouder mother you will not meet. Thank you both for allowing me to do what I do for sharing me with the community, for putting up with my crazy diary juggling, for not getting too embarrassed seeing me in the paper or on the television and, most importantly, for loving me unconditionally. I love you both.
We agreed I would be a stay at home mum while the kids were little and I relished the opportunity. I did not work again until my late 20s. I enjoyed my time at home with the kids but quickly realised I was becoming all too familiar with The Wiggles lyrics and dance moves and again craved the need to enter the adult world and get back involved in my community. I decided as a sleep-deprived mother running around after two children under two there was no better time to do a Master's degree in Criminology and Corrections. I had the benefit of learning from the likes of Professor Rob White and the late Dr Vanessa Goodwin about the need to be smart on crime and tough on the causes of crime if we are to break the cycle of repeat offending. My study highlighted to me again the great structural inequalities that exist in our community and how small budget programs, such as the now defunded Chance on Main, can have a big impact on people's lives and on public safety. My frustrations grew.
About this time with my husband Ben and a small but passionate group of rail enthusiasts I started a community campaign to reinstate passenger rail to Hobart's northern suburbs. My role was to speak with community groups about this no-brainer proposal and seek their support. I loved meeting with all the different groups and finding out about what they did. Before I knew it, I was recruited to join the committee as their secretary and rewrite their constitutions. It was through this volunteer work that I started to take more and more notice of what my local council was doing - or not, as was the case.
I was often the only person sitting in the public gallery at a council meeting and my frustrations again grew. I could see the problems and I am the sort of person who does not like those who whinge from the sidelines but are not prepared to do something to make a difference. What I saw from the public gallery needed calling out. I had to step up and get involved, and so my political journey began.
With the help of my mentor and dear friend, Bill Butler OAM, I spent time listening to my community about their genuine concerns and figuring out how best to represent them. They told me loud and clear they were concerned about the direction of council and the self-interest rather than the public interest that existed around the table. With a committed grassroots campaign on the platform of 'Get Glenorchy Back on Track' - pun intended - I was privileged to be elected first time as an alderman.
However, once I was around the aldermanic table and privy to the internal machinations of council, it quickly became apparent that the situation was far worse than we thought. The council was riddled with poor governance practices, a serious lack of oversight by aldermen of council resources, groupthink to the extent that aldermen had abrogated their duty to act in the best interests of the community and instead favoured their own self-interest in maintaining the status quo.
At my very first council budget this appalling lack of oversight behind closed doors was evident, so I called it out publicly and that sealed my fate with my aldermanic colleagues. I had broken ranks and called out their cosy arrangements where no-one was held to account. The community finally had a voice on the council in me and they joined me in asking questions, but rather than doing the right thing and changing their ways, the council doubled down on their poor practices. With a groundswell of community public support behind me on a platform of 'Clean up Glenorchy and Clean up the Council', I was elected mayor in 2014, but politics is a numbers game and whilst there was no doubt that I had the numbers in the community, I certainly did not have the numbers around the council table. At my very first council meeting this became apparent. A cabal of seven aldermen, with the backing of the general manager and his director of corporate governance and general council at the time, then voted to remove my automatic appointment as mayor to a whole range of committees, positions the mayor had held for decades. Whilst this clearly was a move designed to render me impotent as mayor despite the clear mandate I had from the public, what was more galling was that publicly they stated the move was because they were concerned that as a young mum I would find it difficult to manage my duties as mayor on committees and look after my children at the same time.
This overt sexism, however, soon became the least of my worries. What followed was two years and four months of gross maladministration, cosy and dodgy deals and in some cases irreversible harm to the community and council. Urgent intervention was required and I called for a board of inquiry. Despite the best efforts of the cabal to shut down and undermine the independent inquiry through legal proceedings, finally the board of inquiry report was released after two years of investigation.
The report is a formal and independent record of a very dark period in Glenorchy's history and documents the frustrations of myself and the community at the time. It is an important reminder, Mr Speaker, of what we have endured and overcome. The report's executive summary reads:
The board noted at the outset the majority of aldermen did not reconcile themselves to the outcome of the council elections in October 2014, particularly the popular election of Alderman Johnston as Mayor. These aldermen henceforth failed to support the Mayor as a leader of the community and failed to show the respect due to her office. The resultant discord was exacerbated bipartisanship displayed by the General Manager towards the faction opposed to the Mayor and by the persistent provision of poor and/or inaccurate advice on governance and operational matters, particularly that provided by the Director of Corporate Governance and General Counsel.
The situation worsened as alderman aligned themselves more strongly against the Mayor and her supporters, both within council and within the community. A most damaging outcome of this factionalisation of the council was that the majority of aldermen opposed regular and consistent monitoring of the organisation's functions.
The report goes on to say that:
Those aldermen who opposed the Mayor failed to put the interests of the community ahead of their own apparent intention to destabilise the office of the mayor and denigrate the Mayor herself.
Community dissatisfaction with the conduct of council manifested through hostile attendance at council meetings and rejection of the council's annual report at the 2016 annual general meeting.
At the start of its inquiry, the board hoped to see during the course of the inquiry any improvement to the conduct and governance of the council, with resultant improvements in staff morale and community confidence in council. This did not occur. Council did not address the dysfunctionality in its relationships, most particularly within the elected body and between the Mayor, the aldermen, the General Manager and the Director of Corporate Governance and General Counsel. The majority of aldermen persisted in behaviours which were detrimental to council and the community. Those aldermen who questioned the General Manager faced derision or antagonism from those who supported him.
Mr Speaker, these are serious findings and vindicated the position I took as mayor. It not only had a profound impact in the community, but the experience changed my life. There were times when the attacks on my colleagues were extremely personal, targeting loved ones and even my home on occasions. It cost me personally - relationships, reputation and money.
There were times when I questioned why I was doing this and I thought it would be easier to walk away or turn a blind eye. It is quite a bizarre situation when you find yourself publicly supporting your own suspension and calling on your own sacking, but for better or worse, I had given the community my personal commitment to serve them in their best interest and not in my own. For me that meant making sacrifices. It meant doing what was right for the community every time, not what was easiest or convenient. It meant enduring a harrowing board of inquiry that lasted two years, the making of a formal complaint to the Integrity Commission and having that complaint upheld, and a report by the Auditor General.
Even though the council was ultimately dismissed by an act of this parliament, there is still a great sense of injustice in this whole debacle. For the community and myself, there was no justice served. Whilst reports by the board of inquiry, the Integrity Commission and the Auditor General all revealed gross misconduct, numerous breaches of the legislation, potential criminal offences and maladministration, the only people to pay the price have been the ratepayers through some hefty bills. There were no prosecutions, no-one has been forced to pay back money and the wrongdoers walked away scot-free.
The system failed my community, and I along with the community and a newly elected council were left to pick up the pieces. It was a wholly frustrating experience from which we all must learn and act to ensure that our watchdogs, be it the Integrity Commission, a board of inquiry or an Auditor General, actually have some teeth and can be a genuine deterrent for future potential maladministration and corruption. Moving on from that dark time, my community elected a fresh new council with me back as mayor and for the first time in a very long time the council was made up of 10 independent aldermen who were all united in a common purpose, to put the community's best interests first.
I am incredibly proud to have led this council. We worked diligently to address all 58 ministerial directions and restore good governance at Glenorchy. We worked through a large number of legacy issues and made tough decisions. Respect, honesty, transparency and accountability have become the hallmarks of the Glenorchy City Council and I could not be prouder. The council and community are thriving now, and with a $1.9 billion pipeline investment, the future of Glenorchy is one full of opportunities where people are proud to live beyond the curtain, embracing its diversity and working together.
While it was me sitting back in the mayoral chair, I could not have done this alone. The achievements are a team effort and they deserve recognition. First, I must thank the community for their strong support right throughout my time in local government. The trust and faith you showed in me gave me great strength to carry on when times were difficult. I thank also the current aldermen I served with for their willingness to step up when things were tough. I want to particularly thank and acknowledge the staff at the council, those who risked their jobs for speaking up and calling out the wrongdoing at the time, and those who have helped to rebuild the council in the face of adversity.
Why, then, with the council kicking goals, did they decide the time was right to move on? The answer is simple. It is about frustration and hope. With things settled down at council, community members were no longer sharing with me their concerns about council administration. Instead they were talking to me about health, housing, transport, education and pokies, just to name a few. They were consistently telling me that they were disillusioned with party politics not dealing with these issues, and they were looking for a voice. I care and I wanted to be that voice.
Frustratingly, I could only do so much as mayor when these issues fell squarely within the remit of state government. From that frustration grew a hope that by shining a light on these issues, we might actually find solutions and ultimately get a better outcome for the people of Tasmania.
I will pause briefly to explain what drives me, what pushes my buttons - in other words, my frustrations with our society, and what needs to be fixed, which is why I am here today. What I really despise, what frustrates me to the core, is the indifference and injustice in our society. I hate that Australians on one hand can show so much caring and compassion, then on the other can be uncaring to the point of cruelty.
I have already mentioned the major political parties' brutal asylum-seeker policy, but there is just as much wilful indifference right in front of our noses, on our streets and in our homes. For instance, why do we allow poker machines to populate our poorer suburbs? Since the 2018 election, $500 million - half a billion dollars - has been lost by Tasmanians from poker machines.
In Glenorchy, our community loses over $2 million every month on these evil machines. We know for a fact that lives are destroyed, but we still let it happen, right under our noses.
Why do we let people live on our streets? Think about it for a minute. Here we are, one of the richest and luckiest countries in the world, living in the best state, and we cannot provide a roof over our neighbours' heads. Housing is a fundamental human right. We must have serious investment in affordable housing, and emergency and crisis housing.
Why do we have a justice system that is little more than a criminal factory, a sausage machine that sees six in 10 young people, released from prison, incarcerated again within 12 months? How on earth can that be good for our society?
Do not get me started on the failing health system. Of course, this is a much bigger and more complex debate than can be allowable here, but suffice to say there needs to be an increased focus on community health so that people can be treated in their own homes, in their own community. This means promoting wellness, allied health, after hours GPs, mental health services, addiction counselling. I hope you get the picture: putting people at the centre of health policy.
These are a few of my concerns and motivations for coming to this House. They are bound together by a desire for a community, for us all to look out and care for each other.
As customary in these speeches, I must take a moment to thank and acknowledge a number of people. I do so, knowing full well that I will no doubt miss out someone, but here goes, nonetheless.
To my family, Lucy, Harry, Ben, Dad, Rachel, Kevin, little William and George, Greg and Elaine and the entire extended Knox and Johnston clan, thank you for loving and supporting me.
To my political mentors, Dr Peter Tucker, Andrew Wilkie, and Phil Butler, who I dearly miss, thank you for your wise counsel and guidance. Thank you for putting up with me and listening to my rants, for encouraging me when I thought all hope was lost, and for taking my calls at all hours of the day and night.
To my best buddies, Georgia, Georgi, Bryn, Kerrin and Terry, thank you for sticking by me, keeping me grounded and supporting me.
Finally, thank you to the people of Clark for giving me the honour of serving you, and for believing that politics can and should be different. I will not let you down.
I am proud of my success as an Independent member of parliament, the first since the size of the House was decreased in 1998. Independence is hard, but it is worth it.
I have come close to the end of my address today. I have spent some time outlining my frustrations, but wish to end on the hopes I have for the future. By nature, I am an optimist. I believe in the goodness in people, if only we allow it to shine.
We Tasmanians are living in a different era. The limitations on international travel, because of COVID-19, has turned the country's attention to our beautiful little island. We are a destination of choice, the envy of many.
My hope is that we can take proper advantage of that while the sun shines on us. We are at a critical point in our history. We can continue the same old ways with health, housing, criminal justice and education, or we can use the lessons learned from COVID-19 and make real change. Do things differently.
It is a cliché, I know, but Einstein's famous quote could not be more applicable: 'Insanity is doing the same thing over again and expecting different results.' My hope is that we learn from our past mistakes. We can stop throwing more and more money at an acute health system that continues to fail, and instead invest in keeping people well.
We can stop the urban sprawl and start thinking about a holistic approach to housing and transport in our cities and towns.
We can stop turning minor offenders into hardened criminals through an out-of-date criminal justice system.
We can stop the robbery of our most vulnerable citizens by the greedy and immoral poker machine industry.
There is a finite bucket of money for services in Tasmania. I know from my days at council how difficult balancing community needs for funding can be, but a lot of what the state Government does can be done better and cheaper. For example, it costs over $120 000 a year to keep a prisoner in jail, and yet we keep creating more and more prisoners - and that does not factor in the cost to the community increased crime.
We could utilise our existing rail corridor by investing in the northern suburbs light rail, reshaping Hobart and providing millions of dollars in economic stimulus, as well as providing higher amenity to our residents and visitors, and a catalyst for 4600 new homes and 1200 new jobs.
With our health system, how much would we save by keeping people out of hospital in the first place by a modest investment in preventive and community medicine?
As I said at the start of my speech today, in my research I stumbled across the maiden speech of Mhairi Black, and I want to end with her words that really resonated with me. She said:
In politics there are weathercocks and signposts. Weathercocks will spin in whatever direction the wind of public opinion may blow them, no matter what principle they have to compromise. And then there are signposts. Signposts which stand true, and tall, and principled and point in one direction and say this is the way to a better society and it's my job to convince you why.
These are the things I hope for. To be a signpost in this parliament. To demonstrate a new way and a better way of politics that is collaborative and productive, that works to solve problems for the people who elected us to serve them.
Thank you, Mr Speaker.
Members - Hear, hea