Parliament of Tasmania - Simon Wood MP Inaugural Speech
House of Assembly Members Inaugural Speech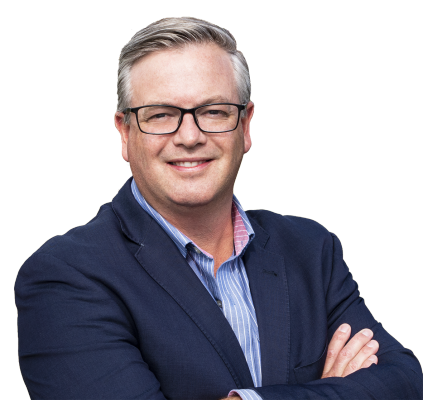 Simon Wood MP
Electorate: Bass
Inaugural speech: 5 May 2022
ADDRESS-IN-REPLY
Mr WOOD (Bass - Inaugural) - Mr Speaker, being able to stand in this House as the newest member for Bass is an enormous privilege and one that carries with it a great responsibility. I thank the voters of Bass for their support over many years, both in my candidacy in local government and for this House.
At the outset, I acknowledge that I have been elected on a recount of votes cast for my distinguished predecessor, Mr Peter Gutwein. Therefore, I take this opportunity to thank Peter for his representation as a member for Bass for the last 20 years and most particularly, for the strong leadership he has shown as our Premier. The global pandemic created a health emergency which presented strong and immediate challenges to governments across the world. That Tasmania has navigated these last two years so successfully is a testament to the goodwill of the people of the state but also to the man who was at the helm. Each day, he was faced with difficult decisions, with no past practice to draw on, ably supported by our state public service and health professionals. I am confident that any objective assessment will mark Peter Gutwein's premiership very, very highly indeed.
The Parliament of Tasmania is made up of three parts: this House, the Legislative Council and the Crown. I take this opportunity in Her Majesty's Platinum Jubilee year to acknowledge the exceptional service Queen Elizabeth II has given as our Queen of Australia for more than 70 years. I also acknowledge the Sovereign's representative in this state, Her Excellency, the Governor, who has made such a distinguished start to her time in office.
I am also delighted to be joining my colleagues in the Parliamentary Liberal Party. It gives me a great sense of pride and enthusiasm to be involved in a political party with so many committed and dedicated people at an organisational level and also now being able to contribute to the parliamentary team.
I am fortunate to enter this House as a government member and as part of the team led by our new Premier. He is new in that office but a man with long parliamentary service and significant ministerial experience. I am particularly pleased to join the team with, as the Premier said when he became leader, 'good government and compassion at its heart'.
I am also pleased that one of my Bass colleagues, Mr Michael Ferguson, has become our Treasurer. I believe the combination of our parliamentary party leadership, supported so ably by Cabinet and other members, will continue to provide strong and prudent management of Tasmania.
There is an old saying that those who stand for parliament are volunteers but our families are conscripts. That is true. One of the guiding lights for me in the journey to this house has been the unstinting support of my wife, Zoe, and the love of our two children, Lucy and Alexander, who are here today. Thank you, guys.
Members - Hear, hear.
Mr WOOD - During my campaigns for the Launceston City Council or the House of Assembly, when the day might not have gone as well as I would have liked or had it been particularly tiring, I would return home to an oasis of love and support. Sometimes it was a very noisy oasis, incredibly noisy oasis, but we all know it is our family and our extended family who ground us.
I have lived in Bass for most of my life. The electorate offers natural beauty in abundance and remains, I would submit, the business and commercial heart of this state, the great state of Tasmania.
From the bottom of my heart, I wish to thank my parents, Robert and Jill Wood, who are here today. Like many Tasmanians they enjoy following politics, not so much party politics, but they enjoy following politics. They instilled in me from an early age the value of working hard, taking nothing for granted and treating others as you would wish to be treated yourself. Good and timeless values.
They in turn received their moral code from their own parents. As a child, I was fortunate to spend a great deal of time with my grandparents from both sides. My maternal grandparents built a house in Gorge Road, Trevallyn and they lived there happily for over 50 years, content and happy to contribute to their local neighbourhood. My grandfather was orphaned at the age of 12 and started work at the age of 14 at the Inveresk Railyards in Launceston where, through a lot of hard work and dedication, he ended up enjoying the role of foreman. My grandfather loved the sense of achievement in working hard to craft the various types of rolling stock required for this important service for Tasmanians. He was particularly proud to be involved in the completion of the last vice regal carriages and, upon his retirement, he was awarded the Imperial Service Medal by the Governor of the day at Government House. It was an occasion which his family and my grandfather were incredibly honoured and humbled by.
I have tried to balance my working and family life with involvement in various community groups and organisations. It was when I was elected an alderman to the great City of Launceston that I fully realised how volunteering and selfless service really is the glue that holds our communities together. This service is often unheralded, unfortunately, and I hope in my time here,we can all do more to highlight the volunteers quietly working behind the scenes right across the state.
I worked in our family business in the heart of Launceston, usually up to six days a week. It was a business that brought me into daily contact with tradesmen and women as well as many Tasmanians from all walks of life. It was the enjoyment I personally gained from this interaction that inspired me into representative politics.
After leaving the family business, I was fortunate to work in parliamentary offices of the former federal member for Bass, Andrew Nikolic, for Senators for Tasmania David Bushby and Jonno Duniam and, more recently, Senator Wendy Askew, whom I thank for being here today. Each of them showed me different aspects of the craft of being an effective member of parliament, where the most important work is sitting down with constituents and stakeholders, listening to their concerns and ideas and supporting better policies and outcomes for all Tasmanians.
I mentioned that my work brought me into daily contact with tradesmen and women. One of the drivers that led me to stand for council and then state parliament has been to better value the contribution our trade sector makes and try to stem the drain of young people feeling compelled to leave Tasmania in search of a perceived better opportunity on the mainland. We need to do more in this area. It is natural that young people want to spread their wings and explore the world, but if we nuture an environment of good jobs and conditions, our next generation will be encouraged to stay, or indeed return.
It is a big incentive that Tasmania offers perhaps the best environment in Australia to raise a family. We have low crime rates and an abundance of sporting and other opportunities. The initiative of the current Government, led by our new Premier when Education minister to have more young Tasmanians enrol in years 11 and 12, has been exceptionally important in raising participation rates and helping young people stay in their communities while improving their employability and job prospects.
It would be remiss of me not to say something about one of the major challenges facing our state, and that is maintaining and supporting a robust health system. Bass, as many of you would be aware, is home to a major teaching hospital with a long and distinguished history of supporting the health of northern Tasmanians, the Launceston General Hospital. Attached to it is the Clifford Craig Medical Research Foundation which quietly funds a wide variety of research into better healthcare, some of which has achieved international renown. Bass also has a network of private hospitals and fantastic health facilities. I am pleased to be part of the Liberal team which is investing record funding into health, boosting resources and improving infrastructure and services right across the state.
I want to particularly mention aged care. During the pandemic there has been some criticism of management of some aged care facilities. You will never find me joining in that. I have been fortunate to meet many working in the aged sector - carers, cooks, physios, occupational therapists, maintenance people, gardeners and many others. I do not have to tell you all that they are inspiring and dedicated Tasmanians who give tremendous service to care for our frail aged. We should and do salute them.
Members - Hear, hear.
Mr WOOD - In my first speech to this House I would like to acknowledge many who have helped me along my journey to becoming an MP. Many have assisted me, but time permits me only to name some. First, my campaign team, in particular my campaign manager, Jorden Gunton, who is here today. They did marvellous work and without them, I simply would not be here today. I appreciate the support I have received along the way from the immediate past state president of the Liberal Party, Mr Geoff Page, and his successor Mr Rod Scurrah. I want to particularly pay tribute to my friend, the former state director of the Tasmanian Liberals Sam McQuestin, and his wife, Mel Kerrison, also Ms Dorothy Dehays, who we have affectionately nicknamed the Field Marshall. They have provided me with support, loyalty and good advice over so many years.
I would also like to mention a long-time family friend who, on the beaches of the beautiful Low Head on the mouth of the Tamar River I would often speak with former member for Bass - and I still do, most weeks - Mr Tim Barrenger. We would talk about what you needed to be to be a good local member, and I thank Tim for taking the time. Others who have provided particularly sage advice have been the former members for Cornwall and Launceston in Robin McKendrick and Don Wing, Launceston Mayor Albert Van Zetten, former member for Lyons Rene Hidding, and former speaker of this House Dr Frank Madill and his delightful wife, Linda.
Mr Speaker, a first speech is heard with polite courtesy by this House. I know that that might not always last but I hope to always show my colleagues, regardless of their political allegiances, the respect that each has earned by being elected to this House. I commit now to working hard for the people of Bass, to make constructive contributions to debate and on committees to which I am appointed, and in so doing, do something to advance the very best of Australia, the great state of Tasmania. I thank the House.
Members - Hear, hear.