Parliament of Tasmania - Hon. Craig Farrell MLC Inaugural Speech
Legislative Council Members Inaugural Speech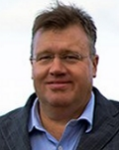 Hon. Craig Farrell MLC
Electorate: Derwent
Inaugural speech: 16 June 2011
CHILDREN, YOUNG PERSONS AND THEIR FAMILIES AMENDMENT BILL 2011 (No. 26)
Second Reading
Mr FARRELL (Derwent - Deputy Leader of Government Business in the Legislative Council - Inaugural) - Thank you, Mr Deputy President. I rise to support this amendment bill that will make reforms to support our vulnerable children. Knowing children in my electorate that are looked after in residential care, I understand how beneficial these changes will be.
I am very proud to be here today as a member of the Legislative Council and to have been elected as the member for Derwent; in fact, only the ninth person since 1871 to have the honour of representing this great electorate and its almost 25 000 electors.
I would like to congratulate the honourable member for Launceston and the honourable member for Rumney on their election to this House and also to congratulate the honourable member for Murchison on being returned unopposed, a clear signal from the electorate that she is doing a great job.
I have always had an interest in politics. Growing up with Max, my father, who worked for the Hydro-Electric Commission and who was a great supporter of Eric Reece, and living in a Housing Department house in Scottsdale, started to shape my viewpoint. Being in grade 4 in 1975 and watching the Whitlam dismissal certainly fed the fire. My Nan had a picture of Lance Barnard, who was the Federal member for Bass, sticky-taped to the wall; probably not because he was a Labor member but because he was a good man who served his electorate well. He also had a passing resemblance to my Pop, which may have been her main reason for sticking it up.
Members laughing.
Mr FARRELL - Many of the politicians I was aware of as a boy were well respected, in particular the former member for Apsley, Col Rattray, a real grassroots man who was always everywhere in his patch, and Bill Beattie, who was a member for Bass and Deputy Premier in the Bethune Government. He was a man who worked very hard for his electorate. I remember doing some school holiday work on his farm and he decided to take me to help him crutch some sheep. As we drove through the paddocks in his black Kingswood, he would talk about politics. I think he was probably trying to convert me. Then we would stop off, do the job on some sheep and move to the next paddock. This showed me that even if you rise to high office you still need to be well grounded.
I have also had the great experience as an electoral assistant to Dick Adams. This role has shown me just how hard politicians do work. It is not a job, it is a lifestyle. Dick has been a great mentor and I thank him for his advice and support.
The Legislative Council plays a very important role in this State and it is frustrating that many people do not properly understand its role. I have witnessed in my first couple of weeks just how well it does work. The traditional title of House of review underestimates it greatly. Bills that come to this House are scrutinised, questioned, amended and leave here as a much stronger and detailed piece of legislation.
I believe members of political parties have the same right to be a member as independents. This is not the House where government is formed and while it has a good balance of independent and party members it will work well. Regardless of whether we are in a party or not we all have our political views based somewhere between progressive and conservative and these views will change with the issues that we deal with. It is the mix of people and their backgrounds and beliefs that have made the few bills that I have seen go through this House much more detailed and stronger legislation.
While we have a couple from the Labor Party, a Liberal Party member and a new category to this House, an independent Liberal, we can also be categorised as having former policemen, a couple of lawyers, a couple of mayors, many former councillors, a couple of ex-real estate agents, a healthcare professional, a couple of former teachers, a couple of fallen media stars -
Members laughing.
Mr FARRELL - a primary producer and a train driver - and I include myself in the fallen media stars role. These are the skills that help this House perform better.
The member for Murchison made great contributions to the Disability Services Bill on some of the health-related issues and the members for Windermere and Rumney made changes to legal issues of entry based on their policing background. This was far more than just reviewing.
The electorate of Derwent has a broad diversity of people and many issues that vary from area to area, from the suburban fringe areas of Claremont, Austins Ferry and Old Beach, the broadacre housing estates of Gagebrook and Bridgewater, rural communities like New Norfolk, Brighton and their outlying areas, the remote communities of Maydena, Hamilton, Ouse and beyond. While some areas are experiencing population decline and loss of services others are growing at a fast rate with both residential and commercial expansion taking place.
Having the magnificent Derwent River as a central backbone has ensured that agriculture has always been a major industry. There have been many changes in this area during recent years. The once dominant and still large-scale hop industry is now concentrated in one area and cherries, grapes and tomatoes have become key crops. The produce is premium quality and being exported to interstate and overseas markets.
Derwent Valley wines are highly regarded and awarded. The strong link to hops has been extended with the establishment of the Two Metre Tall brewery, which converts crystal-clear Derwent water into a very pleasant real ale. Vine-ripened tomatoes are being grown all year around in a state-of-the-art glasshouse at Granton. This business is burning biofuel for heating the computer-controlled environment where the staff can wear singlets in the middle of July. Not many other farmers in the Derwent Valley can share in this practice. Although these tomatoes are grown in an ultra-modern style, they retain a good old-fashioned taste.
In the tiny hamlet of Lachlan, spelt Lachlan but pronounced 'Lack-lan', just one of the quirks of the valley, the old schoolhouse is now home to a fantastic cooking school which was recently voted the number one gourmet experience in the country by a national magazine. Locals have embraced the transformation of the building where some began their education many, many years ago and are keen to supply their excess home-grown produce for inclusion in some of the gastronomic delights.
These small businesses and their links to fostering tourism ensure growing patronage and enduring icons such as the Salmon Ponds and Mount Field where the future of the Derwent Valley region lies. Traditional large-scale employment in mental health at Willow Court and the forest industry has gone through difficult periods of upheaval. There is a slow but determined renewal happening on the site of one of our oldest and largest mental hospitals, with amazing buildings and a confronting history, which needs restoration with respect.
The establishment of antique shops, cafes and artist workshops alongside the community hubs with weekend markets and kitchen gardens give the working basis for an eventual vision that we have for the site.
Forestry workers need reassurance of supply in a volatile market. We need to be responsible in our forest management in a place where trees grow so well and not just abandon the whole lot and bring all of our timber and paper needs in from overseas. Our pulp and paper mill at New Norfolk continues to reinvent itself to keep up with market demands and popular opinion. Many Derwent locals are trained and employed there and the mill continues to support the community in many ways. This sustainable newsprint production is a source of pride to our region.
The area around Brighton is growing substantially. The fastest-growing area in the State is the proud boast of the mayor. The industrial estate has been expanding on a daily basis with several businesses choosing this as their hub. Tied in with the highway development the transport hub will ensure that intrastate freight movements are safe and efficient.
I congratulate the State Government for taking over the running of the rail system and together with the Federal Government, Tasmania will have the ability to have a properly integrated freight logistics system. A well-run railway will ensure that the road system will be safer and more efficient and the trucks will not have to have as many long hauls, thus relieving driver fatigue and pressure.
With the longer-haul freight on the rail, the main highways will last longer and there will be no need to build four lanes all the way between Launceston and Hobart. The fact that there is a road between the north and the south should show that Tasmania is one State. Sometimes this escapes us and while tribal pride is a good thing, parochialism will hold this State back. As a boy growing up in the Scottsdale and Winnaleah areas, I notice sometimes called 'Win-nar-leah' in this House, of the north-east of the State, I did not really know what parochialism was until I told the local bus driver who drove the bus between Launceston and Winnaleah on the daily service that I was going to start work at TVT6 in Hobart. He exploded with a colourful description that nothing apart from the road out was good about that public service town that gets all the Government's money. I thought then that I had witnessed the greatest display of Launceston-Hobart hatred but I was wrong. After a few years working at the Hobart television station the Launceston-based Examiner-Northern Television made a successful hostile takeover bid for TVT6. Edmund Rouse was streaks ahead of the aggro bus driver when it came to Launceston versus Hobart. But to be fair, he did do some good things to promote the State as a whole using the media he controlled and this Tasmanian company ended up as one of the country's largest regional media businesses before it was broken up and sold off.
I do believe that over recent years the whole Launceston-Hobart rivalry has died down considerably and I hope that it disappears completely one day so we can all just be Tasmanians. This kind of intrastate competition should be reserved for the football field, wherever it is played, or, as I have experienced more recently, on the basketball court.
Referring to my time in the television industry, I find it sad that this industry has all but disappeared from Tasmania. The site on New Town Road where I first worked had around 100 people employed in production, administration and associated business divisions. Local programs were produced on a daily basis both for the regional market and for the national and international sales. Many people who have progressed to successful media careers on the big island started their careers in Tasmania. When the Federal Government introduced aggregation in 1994 the death knell sounded for local television and today, apart from the news, most programs come down the line from the major networks. There was no protection for local production in the legislation so it was lost and another industry, along with the ownership of commercial stations, left Tasmania.
In many ways we had better services years ago than we do today. Up to the late 1970s suburban rail services ran in and out of Hobart linking all northern suburbs as far out as Claremont and the local services from the country areas of the Derwent Valley and Brighton. This service deteriorated over the years and was not modernised to meet standards so it lost its patronage and was eventually abolished. Melbourne was smart and kept its tram system and improved it while other cities ripped them up. Look at how well it works today. We now have a great opportunity to develop a new suburban rail service. Finally the rail corridor is being regarded as an asset rather than a liability.
I fully support the great effort of the Hobart Northern Suburbs Rail Action Group and congratulate Ben and Kristie Johnston for their vision and drive behind this project. Government needs to work with this group and plan for a modern, integrated passenger service incorporating Metro and other bus operators such as the privately operated O'Driscoll's who are doing a great job in the Derwent Valley, linking the far regional towns with the city.
With the buses linking to a central rail spine, more frequent services with smaller buses would result, giving people more mobility and building regional areas. This service could start on a shorter route using diesel rail cars until the technology allows an upgrade but it must fit with the Johnston proposal. It must reach Bridgewater, Brighton and even New Norfolk in the future as these outer areas need a good public transport service and this need will rise as the price of oil increases.
Another under-utilised asset is the main gas line. The main line runs through some of the outer northern suburbs but has not yet been fully reticulated into households. Access to natural gas would relieve peak usage of electricity and is a far more efficient way of heating water.
It is our role to build a better State for the future - even things that will not be completed by the time our terms have ended. The State Government has planned for the future with the water and wastewater reform. Although initially very unpopular and, some say, poorly implemented, it will ensure that Tasmanians have safe drinking water and proper disposal of sewage. Building and servicing such infrastructure is an expensive undertaking but, for a State with a relatively plentiful supply of clean water, it would be irresponsible not to use it wisely and fairly. It is now our role to address these issues and the pricing to make it a true benefit to all the people of Tasmania.
I would like to thank the President, the Leader, all of the honourable members, the officers and staff for their invaluable support in making me and my family welcome during the past couple of weeks, especially during the first few days when there was a lot going on and there was a fair bit of media interest.
Members laughing.
Mr FARRELL - Thanks to Debbie, Jane and Mandy, who are making the learning curve less steep with their vast knowledge and experience in the Legislative Council. I think it totals up to about 72 years combined so it is a great resource to have. I would also like to pay tribute to the Honourable Michael Aird who preceded me as member for Derwent from 1995. I first worked with Michael when we were both on the Corumbene Nursing Home Board. He was a very hard worker in our community and was always at community functions. I know he will be missed in this House and I, along with other honourable members, thank him and wish him well for his future.
Former members for Derwent were spoken of constantly during my election campaign. People fondly remembered, mostly, and recounted their memories of these people. Some could even remember back to the second member for Derwent, Mr Ellis Dean, who served from 1901 to 1920. Stories of Louis and Rupert Shoobridge, Don Marriott, Joe Dixon and, of course, Charles Batt, were abundant. Suggestions of traits that I may like to take on from the former members were mentioned and I am sure comparisons will be made during my career here. It is a little bit like being the new Doctor Who or James Bond sometimes. We are always compared to the previous one.
I would like to sincerely thank everyone involved in my election campaign. Thank you to sitting politicians for their advice and encouragement, to my friends and family who gave up their weekend's evenings to help me doorknock and letterbox the electorate. It is a valuable experience talking to people at their homes where they feel confident to speak honestly about what affects their families in their day-to-day lives and not just rely on what we see reported in the media. The whole media experience during the last couple of weeks has been very interesting and has shown me how sometimes things reported do not always cover everything and a journalist's interpretation can be wounding. One journalist referred to my campaign vehicle as a battered blue ute. This hurt.
Members laughing.
Mr FARRELL - My Pop used to say, 'If you put a bit of manure on something, it will grow but too much will kill it'.
Members laughing.
Mr FARRELL - With the economy as it is, it will be hard work for us to battle through the next couple of years. It is up to us, as leaders, to be responsible and direct this State back to being prosperous, through good governance and responsible decisions. It is the real people on the ground that have inspired me to take on this challenge and I thank my wife Lee, daughters Mykhayla and Poppy, sons Casey and Lewis and my two kids-in-law Kylie and Jason for their great support and understanding during the campaign and, of course, my mum and dad. I think you always should thank your parents.
As a proud Tasmanian whose family links go back before European settlement, my hope is that I can help link people with the opportunities and services they need to enable an enjoyable and fulfilling life in a thriving community and to continue to build this great State.
Members - Hear, hear.