Parliament of Tasmania - HAEO - Historical Legislation
House of Assembly Education Office
Historical Legislation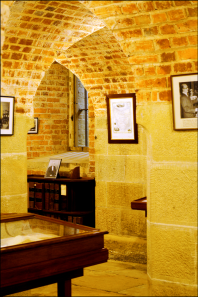 Parliament of Tasmania Museum
The following links may help teachers and students understand Tasmanian political history by locating historic or passed legislation:
Annual List of Tasmanian Bills
The annual list of Bills is a tool for following the progress of any Bill introduced into the Parliament of Tasmania since 2002.
Assented Tasmanian Bills
The Tasmanian Legislation website provides free public access to Tasmanian legislation, including shortcuts to recently passed or amended legislation. The website is maintained by the Office of Parliamentary Counsel.
Australasian Legal Information Institute
Teachers may find the AustLII website a useful search tool for accessing Australasian case law, legislation, law journals, scholarships, Australian treaties and law libraries.
Australian Constitution Centre
The Australian Constitution Centre is a collaboration between the Constitution Education Fund and High Court of Australia to support the teaching of the Australian Constitution. In addition to explaining the role of the High Court, this website provides teachers with High Court case studies to support the teaching of the rule of law and the separation of powers.
Constitution Education Fund
The Constitution Education Fund is a not-for-profit organisation that exists to increase public understanding, awareness and appreciation of the constitutional framework of Australia. The fund's website has education resources for teachers including on how to run a school Parliament.
Federal Register of Legislation
The Federal Register of Legislation (the Legislation Register) is the authorised whole-of-government website for Commonwealth legislation and related documents.
Museum of Australian Democracy (MoAD)
Located in the Old Parliament House in Canberra, the Museum of Australian Democracy has a range of education materials to help teachers and students to understand Australia's social and political history.