Parliament of Tasmania - Hon. Dean Harriss MLC Inaugural Speech
Legislative Council Members Inaugural Speech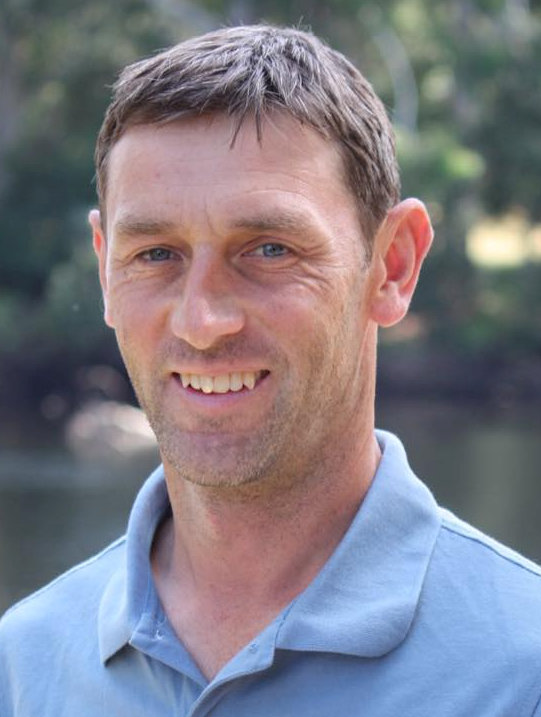 Hon. Dean Harriss MLC
Electorate: Huon
Inaugural speech: 2 June 2022
Mr HARRISS (Huon) - Mr President, Mr President, I consider it an honour in this National Reconciliation Week to acknowledge the traditional and original owners of the land on which we meet today. I recognise their continuing connection to land, water and culture, and pay my respects to their Elders, past and present.
I congratulate the member for McIntyre and the member for Elwick on their return to this place, both with majority votes, which is the strongest endorsement of the service they have given to their electorates. I also express my gratitude for the representation provided to the electorate by Dr Bastian Seidel over the 18 months he was the member. I know that Bastian was well regarded by members and he made a real mark during his time here. His expertise, knowledge and decency on a range of issues that came through here were of immense value.
I also take this opportunity to acknowledge the former premier for his 20 years of service to the state. When my campaign started, back in February, he was still premier. Mr Gutwein led with strength and compassion from the onset of the pandemic. Tasmanians, by and large, trusted his judgment and his leadership.
As I stand in this Chamber today giving my inaugural speech, it is very important to me that I honour my mother, Michele, who left this life almost 14 years ago at a young age of 52 after bravely fighting cancer for eight years. I know she would have done all she could to help me on this journey, and she would have been so proud when the results of the election fell my way.
I had a very small group of helpers throughout the campaign. I suspect, like most Independent candidates, mine were predominantly family. I am very thankful for the hours my wife, Melinda, put in to keep me focused, and the hundreds of kilometres she walked around the electorate letterboxing while I was able to concentrate on visiting people, which, as a matter of necessity, I did on my own. This is not a reflection at all on candidates who represent political parties, as I have the greatest respect for our electoral system, where the people elect those they wish to represent them, party-supported or non-party.
Members would not be surprised to hear that my father was pivotal to the campaign. I am very grateful for the many hours he spent giving advice - some was not always asked for - and for the planning he put in and for the physical work he did. Likewise, my father in law, Ross Seabourne, who once we got him started and charged his batteries, we could not stop him. He was of such immense support and assistance.
Our four children, Brady, Ruby, Lyla and Harvey, had their patience tested when I would come home pretty late some nights, after spending mornings every day managing construction sites and then hitting the hustings. I thank each of them from the bottom of my heart for their love and support.
After the election Melinda and I told the kids that I had been elected and would start a new job. They all asked what I would be doing and what the new job involved. I did not really know how to explain it. Albert Einstein best described my inability to satisfy the children's interest:
If you cannot explain it to a six year old, you do not understand it yourself.
Clearly, I have a fair bit of learning to do.
You may notice, Mr President, that my wife, Melinda, is not here today. That is because she is looking after a couple of pretty sick children, and is also struggling with a bit of sickness herself, but I am sure she will be watching online - possibly the last time that she will put herself through the pain of watching me speak in this place.
There are a few others who so kindly gave their time letterboxing: my good mate, Mitch Sullivan, my aunt and uncle, Wendy and Craig Bradburn; and friends, Andrew and Bec Bone. That was the team. I am grateful for their help.
I am grateful for the welcome and assistance I have received from honourable members and staff to help my transition from being on building sites for over the past 25 years to this place. I look forward to the warmer surroundings of the office through winter, and my workload into the future, both in this place, and around the entire electorate.
The Huon electorate from Cockle Creek through the Huon Valley, Bruny Island, the Channel and Blackmans Bay encompasses the very best part of Tasmania. Because I am protected, as you mentioned, Mr President, from interjections in my inaugural speech, the public record will show that my claim to the best part of Tasmania was not contested by any member.
Members will appreciate this journey I now travel with them, as a representative of the community - it is rather different than my entire working life to this point. I hope I can bring to the parliament and to my community a practical can do approach to the role, which has been forged in the somewhat stressful fires of the building trades. I shall do my best to also adhere to some guiding principles or philosophies that have moulded my life, often learnt from the school of hard knocks.
I have the greatest respect for the important contributions that local sporting clubs make to our communities - the thousands of volunteers involved make Tasmania a better place. In particular, many young people have their lives changed by being around a sporting club.
Additionally, I value enduring mateship in a way that is somewhat unique to Australians - values that have taught me by participating most of my life in team sports. I understood very early in my sporting pursuit that in any team, today's top performer will have a bad day. So, it is pointless consistently blaming others for a team's failures when we have a clouded view of our own stand out brilliance. We will fall quickly and heavily.
In that context, I reflect on one of the great speeches of the 20th century, delivered by Franklin D Roosevelt in Portland, Oregon. He said:
I have come, not primarily to speak but, rather, to hear; not to teach, but to learn. I want to hear your problems, to understand them and to consider them as they bear on the larger scene of national interest.
President Roosevelt further said:
… the object of Government is the welfare of the people. The liberty of people to carry on their business should not be abridged unless the larger interests of the many are concerned. When the interests of the many are concerned, the interests of the few must yield. It is the purpose of the Government to see not only that the legitimate interests of the few are protected but that the welfare and rights of the many are conserved. … This, I take it, is sound Government - not politics.
I believe they are sound guiding principles. I give this assurance to my electorate that I will never abandon my independence, for that has been my conviction about this place from the time I started taking an interest, some 20 years ago.
In this National Reconciliation Week I wish to state my pride in my Indigenous heritage. I have had the incredible privilege of representing Tasmania at the National Indigenous Cricket Championships in Alice Springs over a decade through my 20s. At the championships there was a day devoted for players from all states to connect with our culture by meeting locals and sharing stories. For me and my teammates, these experiences deepened a resolve to be better and do better in taking opportunities to advance the cause of reconciliation and the understanding that the wrongs of the past need to be addressed.
It would do all Tasmanians well to understand the horror of the Black War in Tasmania between 1824 and 1831. Nicholas Clements, in his scholarly book, reprinted in 2021, indicates this conflict saw the most intense fighting of any Australian frontier, yet has largely been forgotten. I shall not go into detail, but if one understands the manner in which our Indigenous forebears were described and treated, one would better understand why Tasmanians need to move more swiftly than has been the case until now to truth in storytelling and true reconciliation.
I will conclude with a few comments on the Budget. I have appreciated the considered contributions of all members, drawing on their experience and grasp of matters financial in what I find daunting volumes of 'economic speak' as I participate in my first exposure to such matters. I have had to google the definition of more words in one week in this place than I have over 20 years on building sites.
I note there is substantial, but dare I say it, ambitious investment in infrastructure over the coming year and the out-years. While it may be appropriate in a very favourable financial environment to debt fund infrastructure developments, the real test is actually getting the rubber to hit the road. The emerging debt has drawn comments of concern from far more qualified commentators than me, but it is worth mentioning again. I recall when the Liberal government came to office in 2014, the treasurer identified net debt and accumulative deficit to be in a seriously bad position, and to his credit, immediately set about turning things around.
What was the net debt at the time? Around $400 million - most interesting, when at 30 June next year the number is forecast to be $3 billion. I am interested in the strategy that will be applied, at some stage, to rein in the state's debt, particularly as interest rates take off on the back of significant inflation pressures.
Finally, I turn my mind to a component of the Budget that will always draw my attention, the building industry generally, and specifically, the housing sector. Ensuring the family, in its many forms, has a safe place to call home on a long-term basis is surely one of the most fundamental things any government can do for its people. Commendably, the Government aspires to build 10 000 social and affordable homes over the next 10 years. The program is to be managed by the new housing authority. I look forward to understanding what the role of that new authority will be.
Here is the rub, 1000 homes per year every year over the next decade. This is a massive ask against the backdrop of performance over the last eight years and possibly, even more particularly, against the backdrop of the immensely constrained industry in terms of labour and product supply chains. That is to say nothing of land availability and the inordinate cost planning constraints that confront every building around the state.
Additionally, I am reminded of a prominent, commendable economic plank of the New Zealand Labour Party during their 2017 election campaign to build 1000 homes in the first full financial year, rising to 5000 in their second year of government, and 10 000 every year thereafter to deliver 100 000 affordable new homes in a decade. The policy was called KiwiBuild. They built 1058 by May 2021 - well short of the target of 16 000. The policy was reset in 2019 and the target scrapped. I hope we can deliver and get thousands of Tasmanians into affordable homes over coming years and the aspirations set out in the Budget transform into reality.
Mr President, I am looking forward to the steep learning experience of participating in the Estimates committees next week and I note the Budget.
Members - Hear, hear.