Parliament of Tasmania - Hon. Tania Rattray MLC Inaugural Speech
Legislative Council Members Inaugural Speech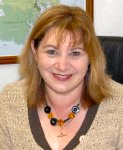 Hon. Tania Rattray-Wagner MLC
Electorate: Apsley
Inaugural speech: 25 May 2004
CONSOLIDATED FUND APPROPRIATION BILL 2004 (No. 29)
Noting of Budget Papers
Mrs RATTRAY-WAGNER (Apsley - Inaugural) - Mr President, I feel it is quite appropriate that I follow after the member for Windermere when he speaks of horseracing. I apparently just won the Melbourne Cup fairly recently so it seems very appropriate that I am following that line - that racing line.
Mr President, I am pleased to be able to deliver my inaugural speech to the Legislative Council. I have some broad observations of the Budget and generally feel very optimistic about it; however, being new to the House, I will leave detailed comment and close observation on this Budget to more experienced colleagues and instead focus on my feelings and being in this position, my electorate of Apsley, and the importance of family and working in partnership.
Before I proceed, however, may I offer my congratulations to the honourable member for Elwick. Congratulations. The strength of your vote clearly shows your dedication to your community. Thank you to all honourable members of the Legislative Council, and I look around to all of you. Thank you for the kindness and support shown to me as a new member. Thank you too to all the staff for their assistance, from guidance on protocol to the table sourced for my office.
I must confess here that I believe in fairytales as our Princess Mary must have to follow her dreams and her heart. When it was first suggested that I might become a member of the Legislative Council, I too dared to dream. I too followed my heart and here I am today as one of the newest members of the Council in the highly regarded position of the member for Apsley.
I look forward to sharing with my learned colleagues my understanding of the issues that are a particular priority in my electorate. I am sure that in many instances these are not too dissimilar to the concerns that I hear from other regions across Tasmania.
It is with overwhelming gratitude that I say thankyou to the electors of Apsley for their confidence in my ability to be the member for this huge electorate with an area in the order of 27 per cent the size of Tasmania. I repeat: 27 per cent; that is huge.
The Apsley electorate takes its name from the Apsley River, midway along the east coast but, in reality, it is a vast electorate extending from the remote and beautiful Flinders Island to Bagdad where Tasmania's export apple industry originated. That is probably something some of you did not know.
Apsley covers a diversity of regions from the rich red soils of the north-east, the glorious coastal areas of the east coast, picking up along the way the resilient northern and southern midlands. Wow, just speaking of these places makes me excited about the enormity of the job ahead and about proving to be a worthy member of the Legislative Council.
Mr President, I am sure all the members here today would be well aware of the huge shoes that have been left behind by the former member for Apsley, my dad, Colin Rattray. This was extremely evident as I made my way around the electorate. Across all the areas I have just described, it became clear he is held in very high esteem. This made my campaign so enjoyable but now also makes the reality of the tasks ahead that much harder. I can only make the commitment to those electors to work hard and never be afraid to ask for advice from my fellow members, parliamentary staff and of course those people who know their communities best, the electors of Apsley.

I would like to mention my family, Mr President; perhaps now is the appropriate time to acknowledge the most important part of my being able to achieve this privilege. The support and encouragement given not only by my family but also some very dear friends is something I will never forget and for which I will always be most grateful. I wish to publicly thank my husband, Shane, and my girls, who will be seeing a little bit less of me at home from time to time in the future. I must also thank my mum and dad who have provided guidance over the years, and I have striven to meet their values in the way I live my life. I know my family and my faith will be my grounding through this journey and for that I am extremely appreciative.
Speaking of journeys, of which an election campaign can give you many, I can assure you, I have an appeal to the Government of the day to deliver over the coming years the continuation of the road upgrades which have commenced in some regions and which were so desperately needed and are still needed in some areas. I was also very pleased to see a significant allocation in the Budget to road improvements. This needs to be a continued feature in future years. Constituents in the Apsley electorate, as with all Tasmanians and visitors to Tasmania, need to know that they can enjoy the safety and comfort of moving around as in most other parts of Tasmania.
This particular issue, that of road quality and safety, was one of the most often repeated by constituents in Apsley. They voiced concerns about the roads not only to me but to many of the other nine candidates. All candidates ran a dedicated campaign for Apsley and I congratulate all the candidates on their efforts. I am sure that they feel, like me, that the experience has helped their personal growth.
I turn now to my community, Mr President. Many members over the past 18 months have been put to the test and have been required to muster all their resilience since we learned that one of the major employers in Apsley, Simplot Australia, no longer needed the services of some 130 employees in the north-east. I can report to the members that there is life after Simplot for extraordinary people who continue to go about their lives positively. This particular community is very grateful to the Government under the leadership of the former Premier, Jim Bacon, and the entire Tasmanian community for the support they received.
With a range of assistance from the State and Federal governments and Simplot, the Dorset Economic Development Group or Dorset EDG, as it is commonly known, was born. Small and careful steps are slowly being taken to ensure sustainability is a key factor for business or industry growing in these regions. The Simplot experience made the community very aware of how fragile industry can be and how important the timber industry remaining in the north-east is, not only to the region but to Tasmania as a whole. I welcome the elements of the Budget that will support skills development and business growth in Apsley and across Tasmania.
While this Budget makes significant new allocations to health and other services, another area of concern that members and their communities will no doubt have an interest in is the provision of aged-care services. I understand this is not entirely the responsibility of State government but it is clear to me that for respite, independent living, nursing home places and health care services, partnerships are needed between all tiers of government and the community in order to ensure that our loved ones lead a contented and healthy later life.
To those members with an interest in aged care, I invite you to take a look at the recommendations of the recently released Hogan Report into Australia's aged-care industry and to the Federal Government's response. Much consultation will be required in the coming years to ensure that the current high standards in place can continue to meet the requirements of a rapidly ageing population and industry stability. We need to work extremely diligently to achieve an acceptable level of aged care for all Tasmanians.
Working in partnership is something that I strongly believe in. At the recent local government conference the Premier, Mr Lennon, spoke of the importance of partnership agreements with councils in finding better ways of serving Tasmanian communities with the two levels of government working together. I have in my electorate no less than six councils so the many and varied issues making up those partnership agreements are going to be vital in progressing the outcomes to be achieved for all involved. As Mr Lennon stated, Tasmania is leading the way with this approach to working with communities. Former Premier, Jim Bacon, set this precedent for consultation and openness and I would just briefly take this opportunity to offer my best wishes to Mr Bacon for his future health and commend him and the Government for the excellent position that they have placed Tasmania in.
I am sure that with ongoing vision and commitment, growth will continue in many areas, assuring a strong and viable Tasmania into the future. It would be remiss of me not to acknowledge the support that local government has given to me over the past eight years. I feel sure that a number of the members here today and many before me owe a great debt to the experience and networking gained whilst being part of local government. I certainly do.
I am mindful of the difficult role of a member of the Legislative Council in balancing the needs and wishes of the electorate and in also considering what is best for Tasmania as a whole. While the State Government has to consider broad strategic directions, they will never know as much about their communities, which will be impacted by policies and legislation, as the communities themselves.
I certainly feel that a strength of mine is my accessibility and I will endeavour to ensure that my constituents, other members and relevant stakeholders feel able to approach me with their concerns, desires, solutions. I will weigh all the information that I am provided with carefully when making decisions for my electorate and for Tasmania.
I will finish up now by simply stating that I feel sure that the continued guidance and encouragement that I have received from all members will stand me in good stead not only today but into the future. I look forward to the challenges ahead and wish to add that I am extremely proud to be the independent member for Apsley. Thank you, Mr President, and members of the Council for your kind consideration today on this very special journey in my life.
Members - Hear, hear.